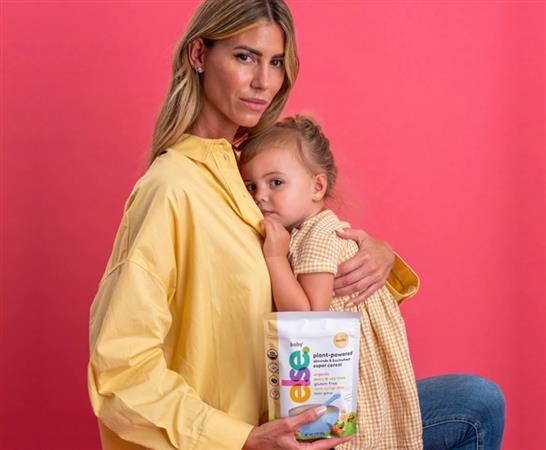 (Image via Else Nutrition Holdings Inc.)
The ongoing infant nutrition formula emergency in the U.S. has dominated headlines of late, but with crisis comes opportunity.
A leading company in the business of plant-based early life nutrition for babies and toddlers has prepared to offer a solution to this exact problem.
Several brands of infant formula were recalled by the United States Food and Drug Administration (FDA) in late February 2022, due to potential contamination a food borne pathogen called Cronobacter that can be deadly in newborns.
Combined with supply chain issues and the closure of infant formula production facilities, these recalls led to this shortage of available infant formula from retail stores, who have since placed limits on the number of Infant formula cans that customers can purchase at one time, which has led to excessive panic buying.
The FDA announced in May 2022 that it was streamlining its review process to make it easier for foreign manufacturers to begin shipping more formula into the U.S.
Enter: plant-Based baby, toddler, and children nutrition company Else Nutrition Holdings Inc. (TSX: BABY, OTCQX: BABYF, Forum), who is focused on developing innovative, clean, and plant-based food and nutrition products.
The Israel-based company completed the initial commercial production in May of its infant formula, to be used in key clinical studies for the U.S. market.
Following the commercial production, Else will conduct clinical trials to validate product safety and benefits for regulatory approval of its infant formula. The company anticipates its infant formula to grow into its flagship product.
This novel, first-of-its-kind, Plant-Based formula results from many years of development of a unique proprietary scientific process to ensure that it meets U.S. and global regulations and clinical requirements for infant nutrition which is clean of impurities, certain trace elements and reduces mineral levels that exceed maximum allowed.
Else Nutrition recently reported first-quarter 2022 financial results for the period ending March 31, 2022.
Q1 2022 financial highlights:
Revenues of $1.6M, a 26 per cent increase over Q4, 2021
Sales on Amazon.com increased 40 per cent versus Q4, 2021
Else products are now sold in over 1,300 stores
The company launched two new products: Else™ Toddler Omega Complete & Balanced Nutrition drink and Else™ Super Cereal
Business highlights:
Expanded US retail presence to more than 1,300 stores
Listed on Walmart.com and Kroger-owned online platforms
Launched two new products: Else™ Toddler Omega Complete & Balanced Nutrition drink and Else™ Super Cereal, safe from heavy metals
Launched an intensive HCP initiative in the US to reach more than 80,000 pediatricians
Conducted an independent research survey demonstrating that Else's products improve feeding-related disorders in a majority of children
Q2 2022 outlook:
Q2 revenues are expected to be in the range of $2M to $2.2M, representing a 25 to 38 per cent increase over Q1
Hamutal Yitzhak, CEO of Else Nutrition sat down with Coreena Robertson to highlight the company's results, discuss plans for the upcoming quarter and outline how Else is helping address the shortage of infant formula in the U.S.
(Click to play.)
"We are experiencing a wave of growth driven by the formula shortage crisis. Many consumers and retailers recognize our ability to bring unique solutions to families in this troublesome situation.
Still an early-stage investment opportunity, Else Nutrition Holdings has grown substantially in the first half of this year, given the market size, current expansion, and future expansion plans. Incoming product lines from the company are anticipated to significantly widen its product range and make it more attractive to both online and brick-and-mortar retailers.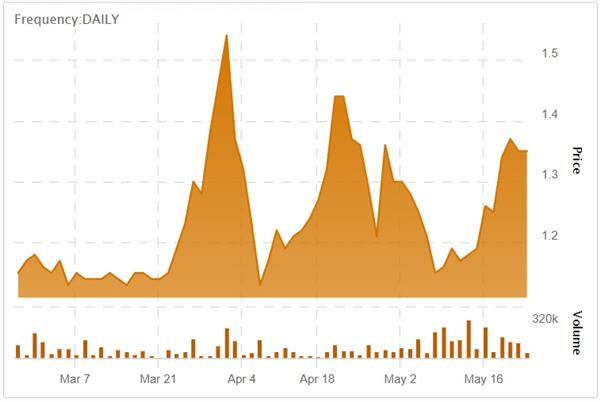 (Else Nutrition Holdings Inc. stock chart February 2022 – March 2022.)
Over the past three months, Else stock has risen 17% and is on track to keep adding to this growth, as 2022 looks to be a transformative year for the company.
The global baby food and infant formula market reached a value of US$45.4 billion in 2021 according to a May 2022 report titled Baby Food and Infant Formula Market: Global Industry Trends, Share, Size, Growth, Opportunity and Forecast 2022-2027 by IMARC Group. Even before this crisis began, the firm expected the market to reach US$64 Billion by 2027, exhibiting a compound annual growth rate (CAGR) of 5.7% during 2022-2027.
This stock not only represents an answer to the ongoing infant formula problem that few others can provide, its range of products is growing, its U.S. penetration is accelerating. Investors would be wise to deepen their due diligence on this company before its expanse hits a global scale.
The company is working to help those struggling during this crisis, click here to find out more.
To keep up to date with all that is going on with the company, visit elsenutrition.com.
FULL DISCLOSURE: This is a paid article produced by Stockhouse Publishing.