Nextleaf to launch THC-O as an excise tax-free alternative to Delta-9-THC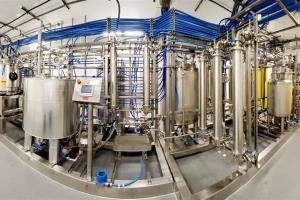 Nextleaf Solutions (OILS) has provided an update on the manufacturing of D9-tetrahydrocannabinol acetate, known as THC-O. Since it does not meet the definition of "Total THC" under the Excise Act 2001, which is aligned with the definition of the same in the Cannabis Act, based on the amount of total delta-9-THC present, THC-O is not subject to excise tax. Nextleaf sees potential to make its novel cannabinoid ingredient as an excise tax-free alternative to delta-9-THC with THC-O.
Weekly Update – Top Cannabis News Stories
1 | Top Story:
The Gummy Project partners with eShipper. Shoran Devi reports.
2 | High Tide secures $5 million in financings.

3 | Tilt
partners with non-profit to support cannabis decriminalization.
4 | Juva Life
secures $11.8 million in financing, enabling expansion of cannabis operations, further clinical research.
5 | Mindset Pharma
announces psychedelic drug research collaboration with CAMH.
Top Cannabis Stocks June 20 to June 24, 2022

1. T.HEXO | 12,464 views | HEXO Corp.
2. T.WEED |11,346 views | Canopy Growth Corp.
3. TLRY | 6,450 views | Tilray Brands Inc.
4. C.TNY | 5,395 views | Tinley Beverage Co Inc.
5. T.ACB | 3,053 views | Aurora Cannabis Inc.
6. T.TBP | 2,477 views | Tetra Bio-Pharma Inc.