Markets have been see-sawing erratically, led by the precipitous plunges seen in U.S. markets. Measured in points, the TSX entered correction territory this week, while the S&P 500 entered a bear market.
This has riled up a lot of chatter among the Bullboards, especially where the performance in tech, energy, and health care are concerned … especially with the performance of cannabis stocks of late.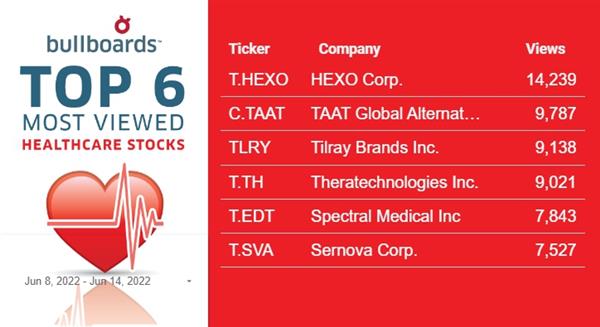 Cannabis producer HEXO Corp. (
TSX:HEXO
,
Forum
) reported its financial results for the fiscal quarter ended April 30th, 2022 (Q3 2022), highlighted by the closure of the centralized processing and manufacturing facility in Belleville, Ontario. The decommissioning and phase out process is expected to be finalized by the end of July 2022.
Hexo has begun to transition these operations to other existing sites to further streamline operations and capitalize on production efficiencies. The company also announced that net sales had decreased 14 per cent, quarter over quarter, led by a reduction of international and adult-use sales.
Total impairment losses were C$83,171 pertaining to the company's property, plant and equipment, due to the above Belleville closure and due to new estimated recoverable amounts of certain redundant assets.
But it wasn't all bad news for Hexo this week. Another Canadian cannabis company, Tilray Inc. (
TSX:TLRY
,
Forum
), entered into amendments to improve the terms of its agreements to acquire all of the outstanding principal, plus accrued and unpaid interest, under a secured convertible note issued by HEXO Corp. to HT Investments MA LLC.
These amendments provide for, among other things, an additional discount to Tilray Brands' purchase price as well as the reduction of the conversion price under the HEXO Note from C$0.85 to C$0.40 per share.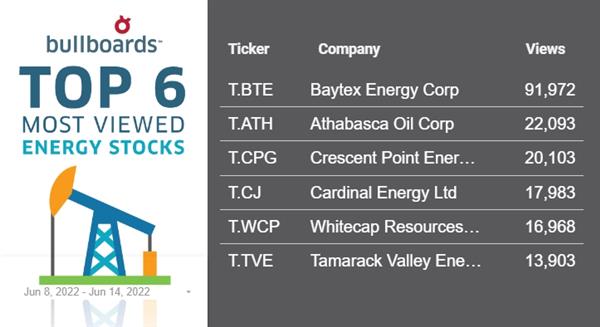 It was a wild ride for energy stocks this week and while oil and gas company Tamarack Valley Energy Ltd. (
TSX:TVE
,
Forum
) stock is up nearly 20 per cent this month, its share fell nearly 10 per cent this week, along with a massive selloff of shares in the sector.
TVE announced the acquisition of Rolling Hills Energy Ltd., a privately held Alberta oil producer, for $46.5 million this week. Tamarack expects the new assets to produce about 2,100 barrels per day until the end of this year and generate $65 million of annualized netback. It is also hoping to realize synergies in gas conservation during its planning phase, lowering the assets' greenhouse gas intensity.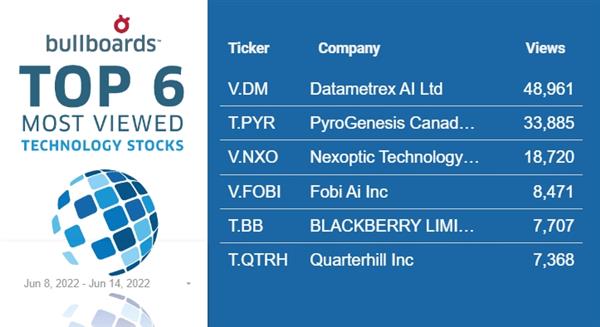 BlackBerry Limited (
TSX: BB
,
Forum
) released details on the enhancements to its partner program helping Managed Security Service Providers (MSSPs) meet market demand.
The company stated it has increased its MSSP focus by launching new marketing incentives, a global hiring campaign to boost partner support, as well as tools and enablement resources to aid overall go-to-market efforts.
More specifically, BlackBerry stated it has designed the new features for the data collecting 24x7x365 Managed Extended Detection and Response (XDR) services. The company describes its Managed XDR as an application that optimizes threat detection, investigation, response, and hunting throughout a business's entire system.
Buzz on the Bullboards will return and the discussions on the Stockhouse Bullboards are always ongoing. They give members and visitors a chance to celebrate, speculate, and when necessary, vent about the companies you care about the most.