In times of uncertainty in the markets, investors tend to focus on more consistent plays.
Not all investors are basking in summer vacations and backyard barbeques. For those who are still plugged into markets – and their favourite stocks – where are the current hot-spots for such activity?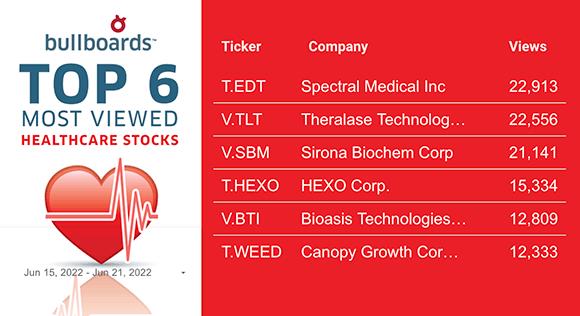 Theralase Technologies' (TLT) Phase Ib Non-Muscle Invasive Bladder Cancer clinical study has been published in the European Urology Open Science Journal.
The European Urology Open Science (EUOS) is dedicated to the publication of high quality, innovative research that will benefit patients with urological conditions. EUOS covers research in the urological field, including clinical, basic, and translational research.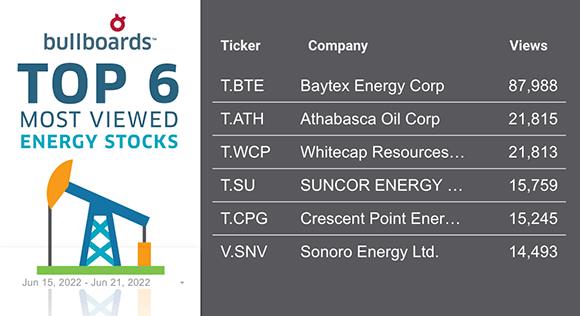 Sonoro (SNV) has signed an MOU with partner SGE regarding its Selat Panjang Project in Sumatra, Indonesia.
The company owns 25 per cent of the Selat Panjang Production Sharing Contract.
As per the MOU, Sonoro will commission and produce a detailed reserves report compliant with 51-101 requirements while SGE will transfer additional ownership in the production sharing contract for a commensurate equity position in Sonoro.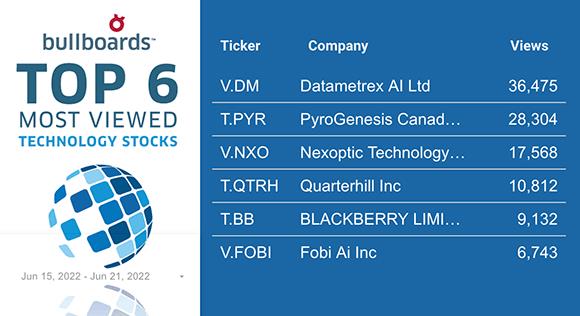 Datametrex (DM) subsidiary Datametrex Electric Vehicle Solutions will be rolling out emergency roadside assistance mobile charging units in Canada. The first twenty units will be launched from September 2022 to March 2023.
Datametrex Electric Vehicle Solutions is the exclusive Canadian partner of EVAR (Electric Vehicle Advanced Recharging Inc.), one of the developers of innovative solutions for electric vehicle charging.
As always, look for undervalued stocks, and then strap yourselves in for what will be (in many cases) a long and wild ride. And as these stocks rise and fall, the Bullboards remain your best destination to exchange information and ideas with other investors.
FULL DISCLOSURE: Datametrex AI Ltd. is a client of the The Market Herald.
---
---